Wild Animal House 299 (Ni-kyu-kyu)
A close-up look at these incredibly powerful animals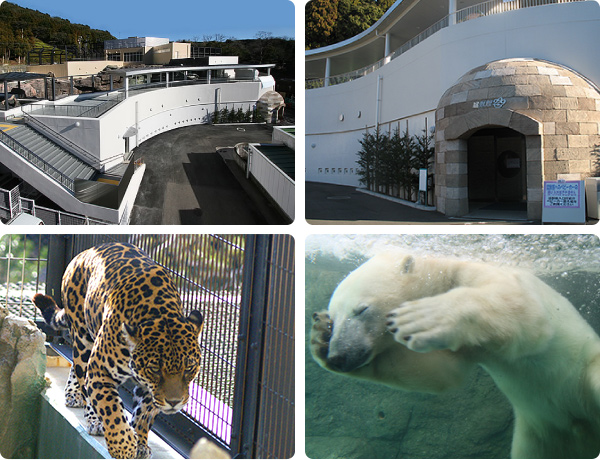 Eight animal species are displayed in Wild Animal House 299, including polar bears, lions, Siberian tigers, jaguars, pumas, spotted seals, meerkats, and snowy owls. Imitation rock and wood have been used to recreate the animals' habitats so you can get various different up-close perspectives on their powerful bodies.

Enjoy this all-weather indoor facility in any weather.

Snow from an artificial snow machine covers the Arctic Zone on the first and second floor, where the hunter theme of the spotted seal display area helps us to understand the food cycle. The snowy owl, another inhabitant of the Arctic, is exhibited here. We also offer a place to increase awareness and understanding of environmental issues by means of the polar bear area, which is a symbol of global warming.

The second to fourth floors include the concept of a Comparative Display, which has been open since the zoo started. Observe up-close the incredible agility and strength of the great wild animals of the cat family (Siberian tiger, lion, puma, and jaguar), and compare the differences in their habitats, appearance and ecosystems.
Animals
Amur tiger
Harbor seal
Snowy owl
Jaguar
Puma
Polar bear
Meerkat
Lion