Shizuoka Municipal Nihondaira Zoo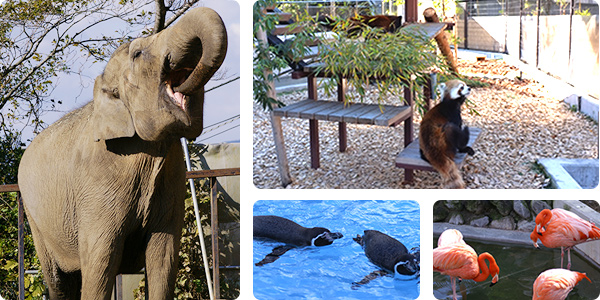 About the Nihondaira Zoo
In 1965, plans to establish a municipal zoo were announced as a project commemorating the city's 80th anniversary. The best location for the zoo was found from among several sites in the city. Local residents responded well, and contributions flooded in, including "one-yen donations" from the city's schoolchildren.

Work started in January of 1968. Preserving the natural setting was a priority during the development of each facility despite the difficulties of constructing on complicated terrain and weak ground. On August 1, 1969, Nihondaira Zoo opened in lush, natural surroundings with 371 animals from 123 species, and 32 members of staff working under the director. Today, it has become one of the most prominent zoos in Japan, covering an area of 13 hectares with approximately 700 animals from 180 species being reared here.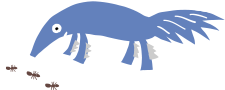 While many enjoy the zoo simply as a tourist attraction, we also contribute to the education of schoolchildren by means of summer schools and children's animal classes. Having started in 1971, the third year after the opening of the zoo, children's animal classes have come to be widely established as classrooms for kindergarten and older nursery school-age children. Volunteer guides were introduced in April 1999, supporting independent lifelong learning in the community. There are various other activities for schools, including workplace training, extracurricular study, guided tours, and official tours of the zoo.

n terms of species preservation, we are responsible for the domestic pedigree registration of red pandas and giant anteaters. We have achieved the best results of giant anteater breeding in the country. Injured and sick wild animals are cared for mainly in the central part of Shizuoka prefecture so as to facilitate their return to the natural world. We are also researching DNA-based gender distinctions and breeding cycles by means of hormonal analysis in collaboration with research facilities and universities.

The entire zoo was refurbished as part of a renewal scheme carried out between April 2007 and the end of March 2013 to ensure that visitors will always discover something new, no matter how many times they come. New animal exhibits were also opened up, such as Wild Animal House 299, a petting zoo, Flying Megadome and The Castle of the Mysterious Forest.

This animal encounter will change your life.

We will continue to provide a space where park visitors are brought together with other people through the animals, and can enjoy relaxation and refreshment.
Development of Nihondaira Zoo
August 1, 1969
Zoo opens with a total area of 66,000m2 and 371 animals from 123 species on display
November 1973
Completion of reptile house with observatory
January 1975
"Panda fundraiser" becomes the biggest fund-raising activity in Japan for the conservation of nature.
July
Completion of small-size monkey house
August 1979
10-year opening anniversary ceremony held
August 1988
Completion of new medium-size monkey house
August 1989
20-year opening anniversary ceremony held
March 1990
10 million visitors achieved
May
Completion of new anthropoid ape house
August 1993
Completion of new animal hospital
September 1995
Completion of lion crest for entrance
December
Completion of rest house
May 1999
20 million visitors achieved
August
30-year opening anniversary ceremony held
August 2000
Completion of Auto-chair and Rollerslider (390m, longest in Japan)
large amusement equipment
August 2006
Nighttime zoo held
March 2008
Completion of viewing area
March 2010
Completion of Wild Animal House 299
March 2011
Completion of petting zoo
May 2011
Completion of Flying Megadome and reptile house
April 2012
Completion of entrance gate
October 2012
Completion of red panda house, penguin house and visitor center
April 2013
Grand opening